I first started making masks back in March when the pandemic was just taking hold. I knew then that when we reopened it would be on me to keep my co-workers and clients safe. I watched many how-to videos, taking a basic pattern from this one and a neat trick from that one. By April it was impossible to get supplies, so I was forced to make what turned out to be some nice design upgrades based on the need to improvise. I've made over 150 masks so far, giving the bulk away to friends, family, and random store clerks who were in dire need of a safe face covering. A friend told me that this was my version of a modern day Victory Garden. Everyone who has received a mask says they are the most comfortable mask they own and have encouraged me to sell them. So here they are. 😊
My masks have several design features that make them different than others found online.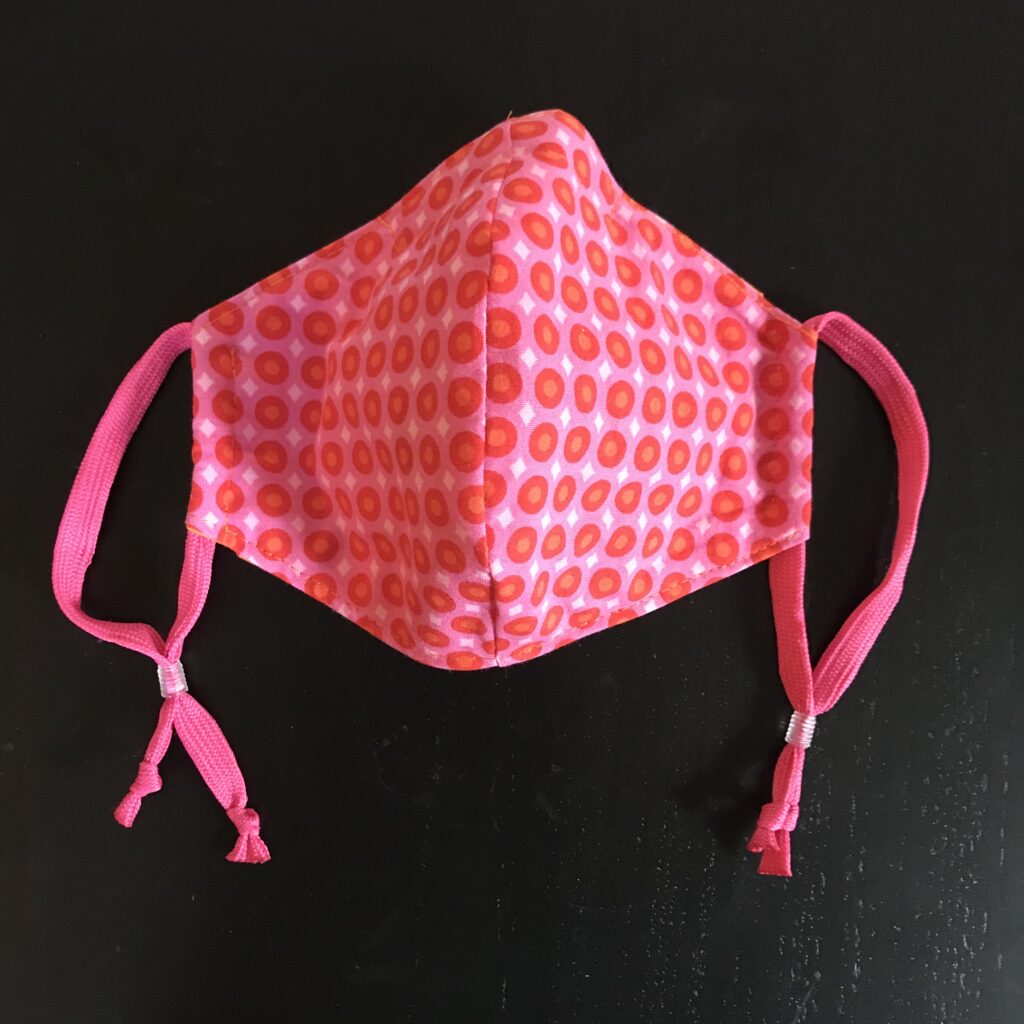 Filter pocket
Every mask should have room for a filter pocket. Recent research has found that fibrous filters such as vacuum and coffee filters can be just as effective as N95-rated mask materials. It's also being shown that filters can protect the wearers as well as others.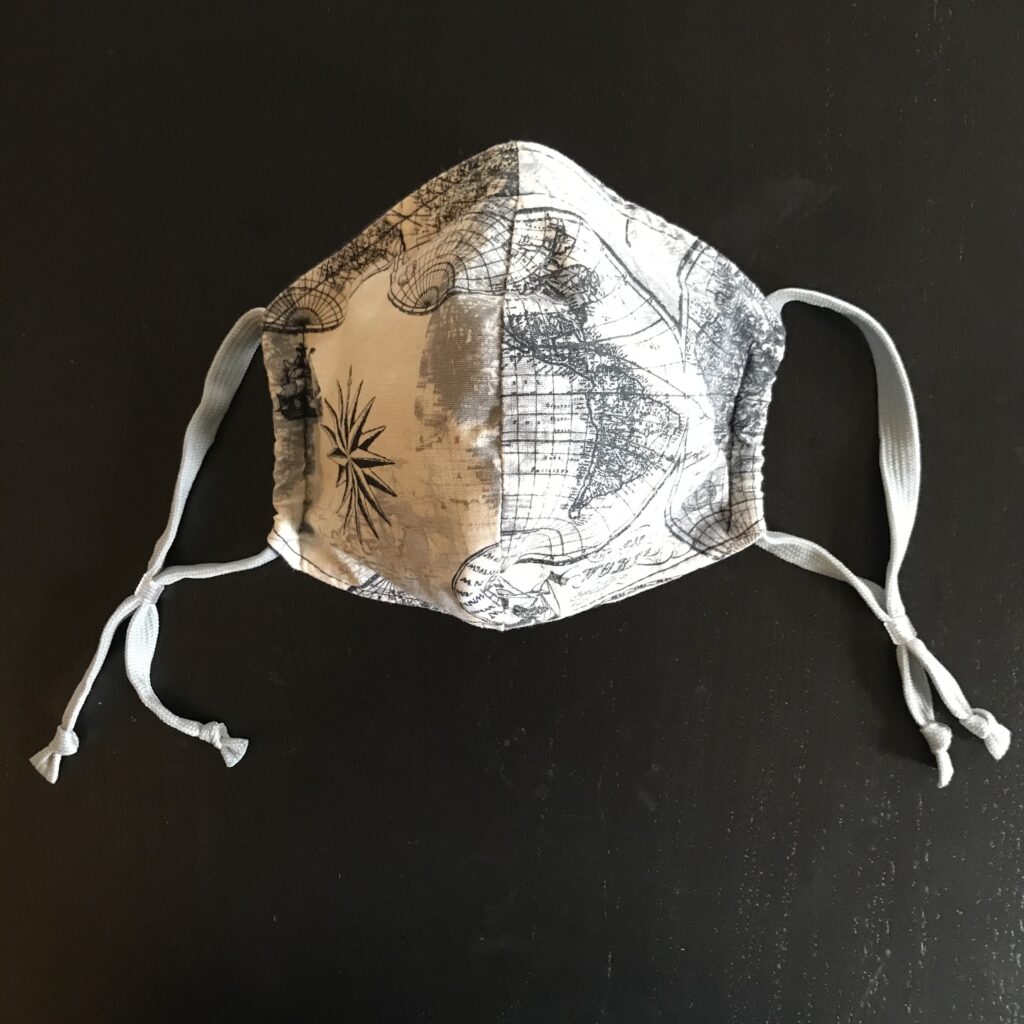 Nose Wire
No one needs to look down your mask any more than they need to look down your shirt. If I can see your nose, I can breathe your germs. My masks are made with those tabs you get off coffee packages: double wire, firmly placed.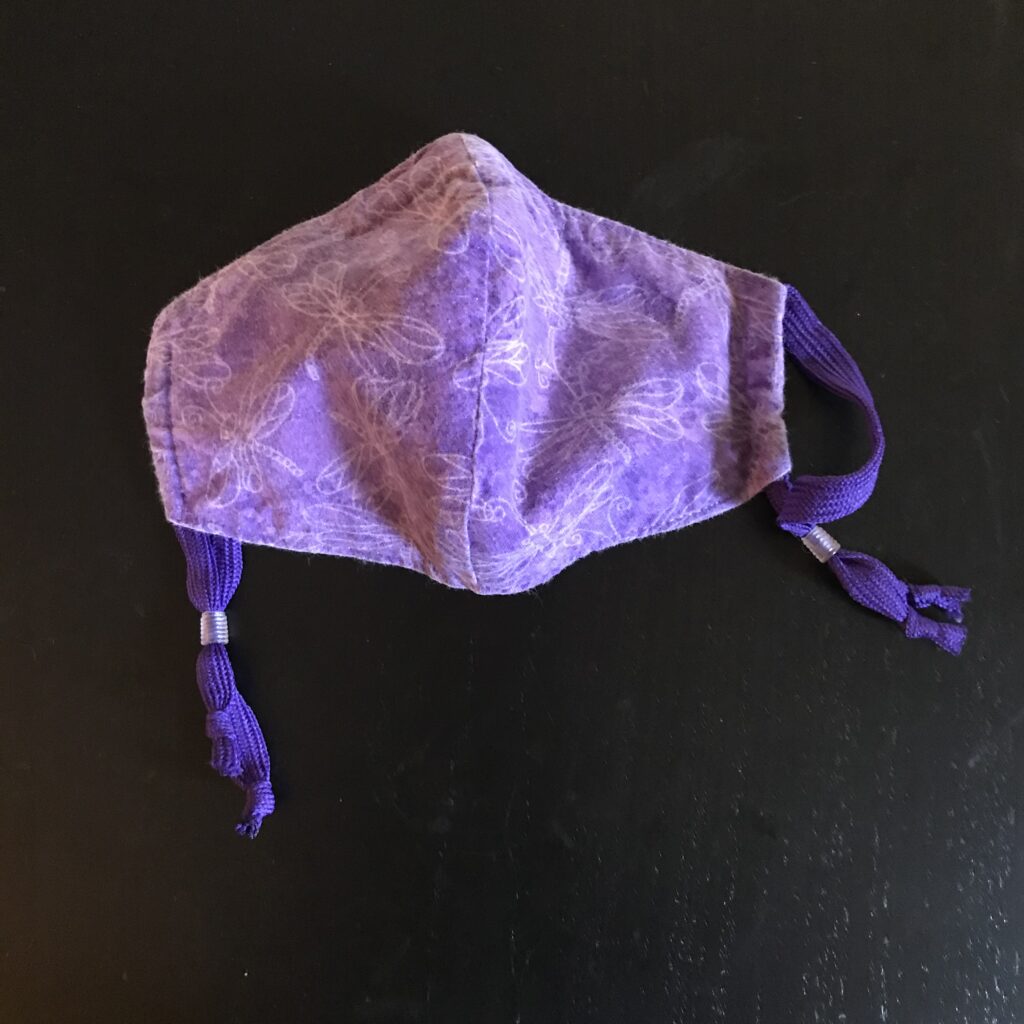 Ear Loops
Most masks use elastic ear loops, but they have a lot of draw backs. First, they are never the right size: Too big and the mask slips off or gaps at the edges, too small and your ears are in pain by the end of the store trip. These masks have soft nylon laces with a silicon adjuster to make them a custom fit.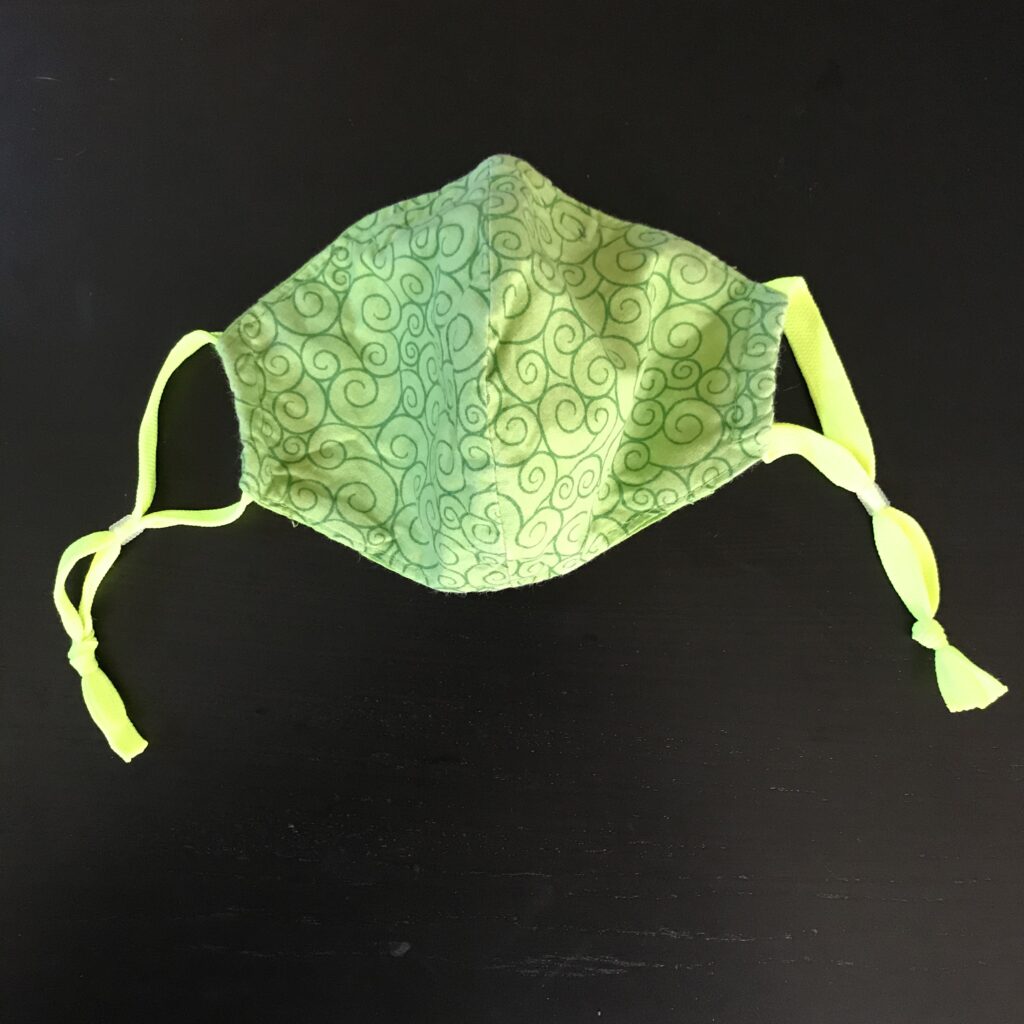 Draw string sides
A snug fit is essential. By pulling the laces through the sides of the mask, they can be adjusted to provide a tight fit while allowing for jaw movement without needing to readjust.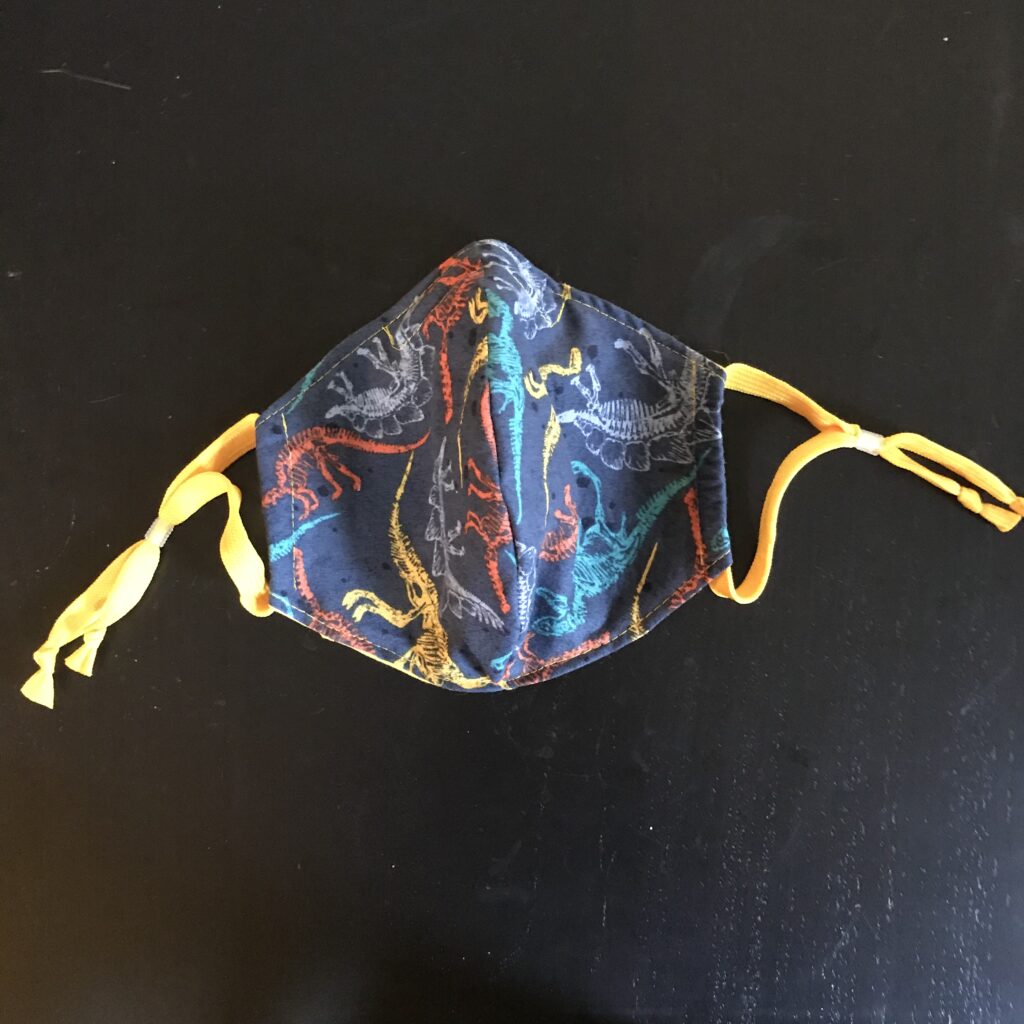 Clean
Why do the mask look a bit wrinkled when you take them out of the package? To ensure your safety, the completed masks are rewashed in unscented detergent and packaged while wearing gloves and a mask of my own. This ensures that there are no contaminants, although I suggest you wash it again before wearing.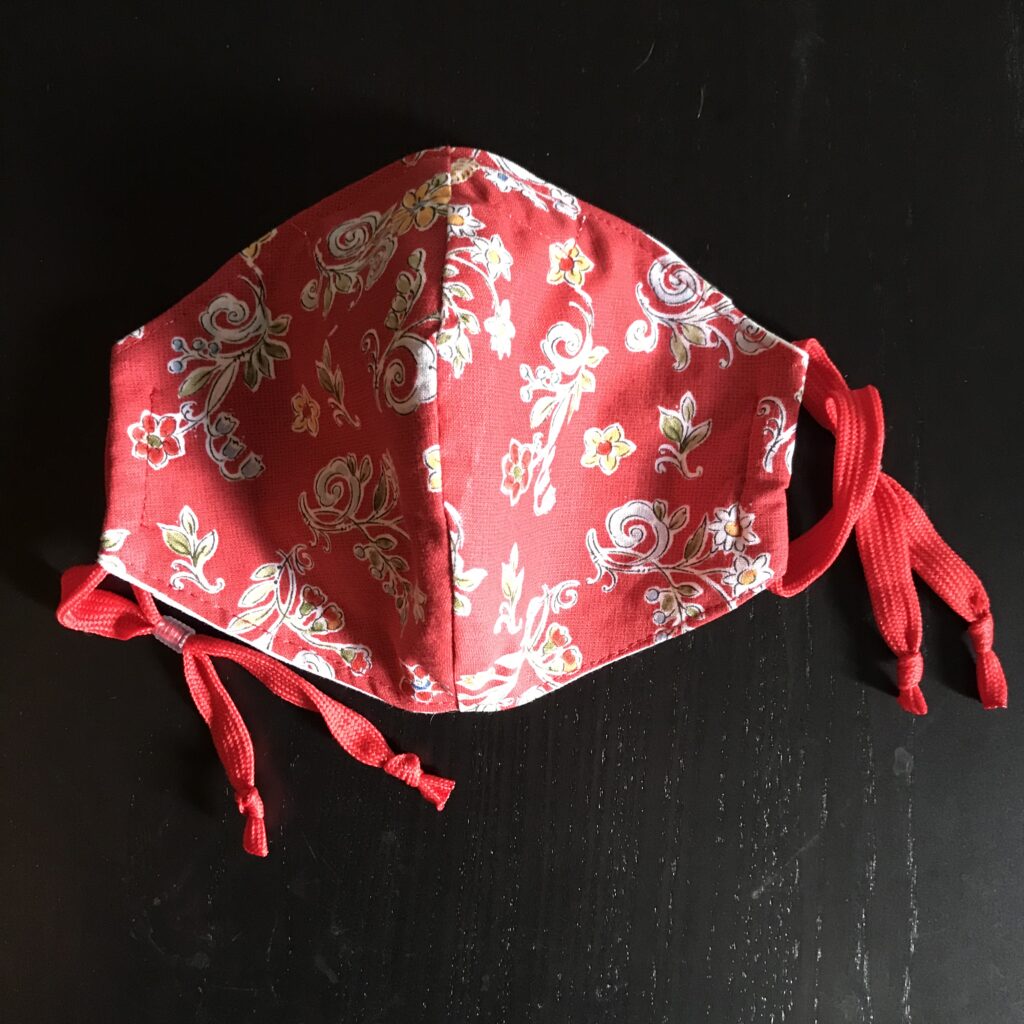 Sizing
Let's face it, one size rarely fits all. Even with adjustable ear loops, a longer or wider face requires a larger mask. I offer both Medium (average woman) and Large (average man) to accommodate all faces.
Never in a million years did I think I'd be spending a pandemic at my sewing machine, but I take keeping people safe very seriously. If your mask doesn't fit, it won't do you any good. I have given away far more than I've sold, and keep costs down so that anyone can afford them.
Masks are $10 each, plus $5 shipping/handling per order. If you'd prefer, you can arrange a time to pick up your mask at the salon.
Here are the mask fabrics that are currently available. If your favorite is sold out, it might be back soon. Shoot me an email and we'll see what we can do.
Medium: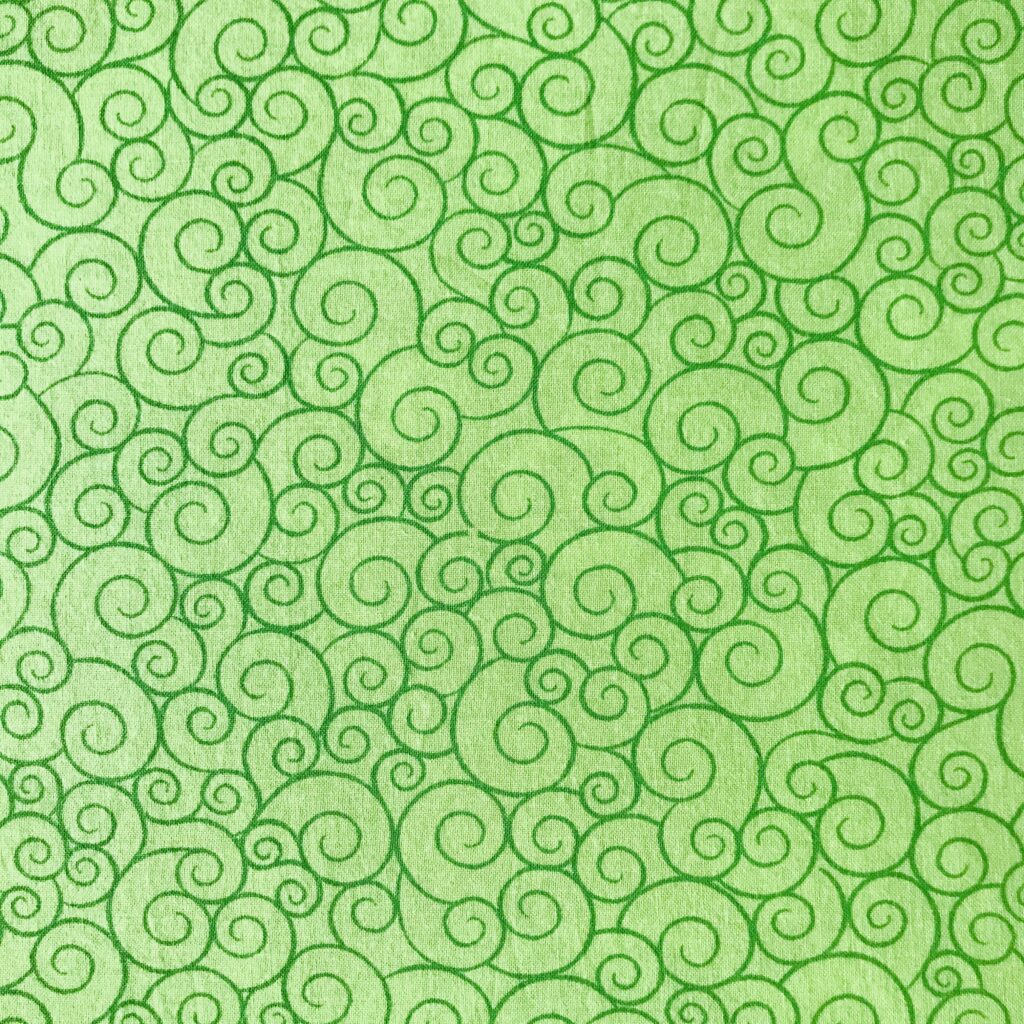 Large: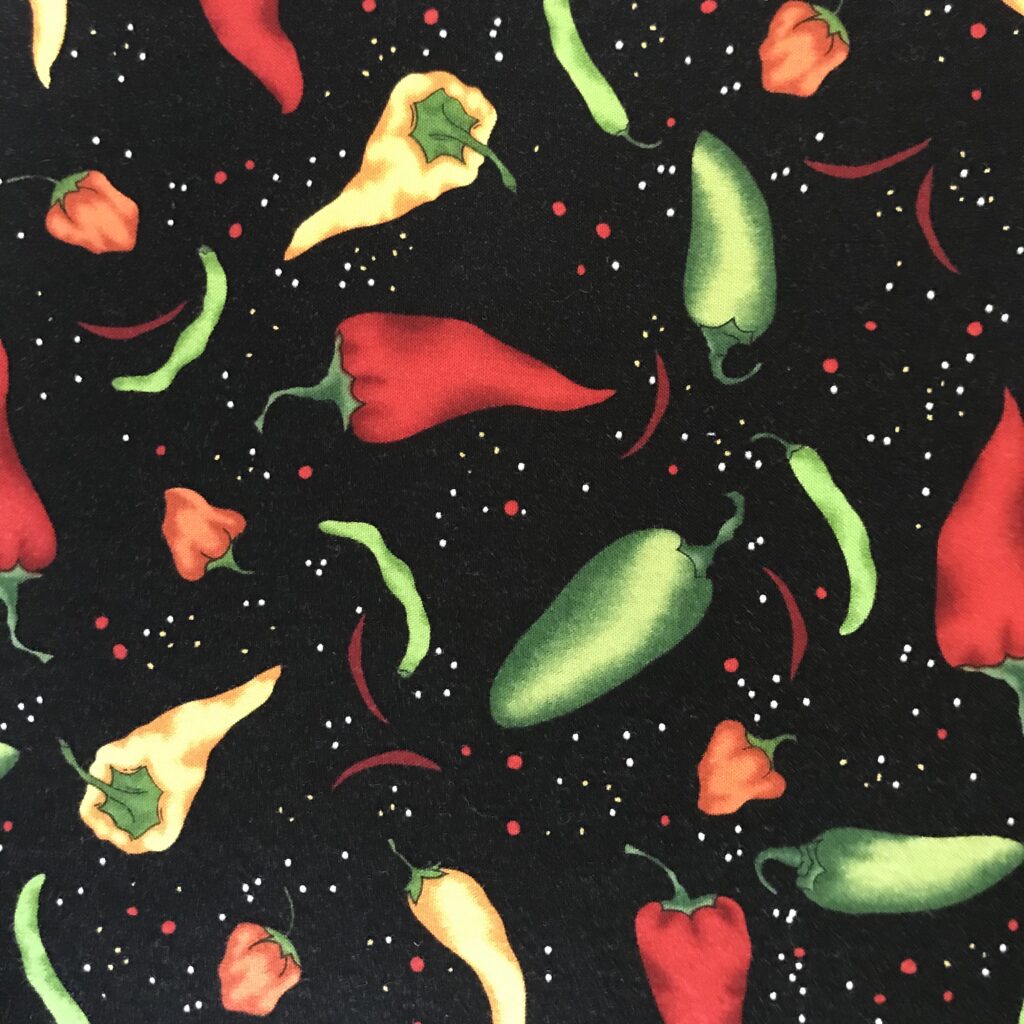 Email ann@odangohair.com to place an order!